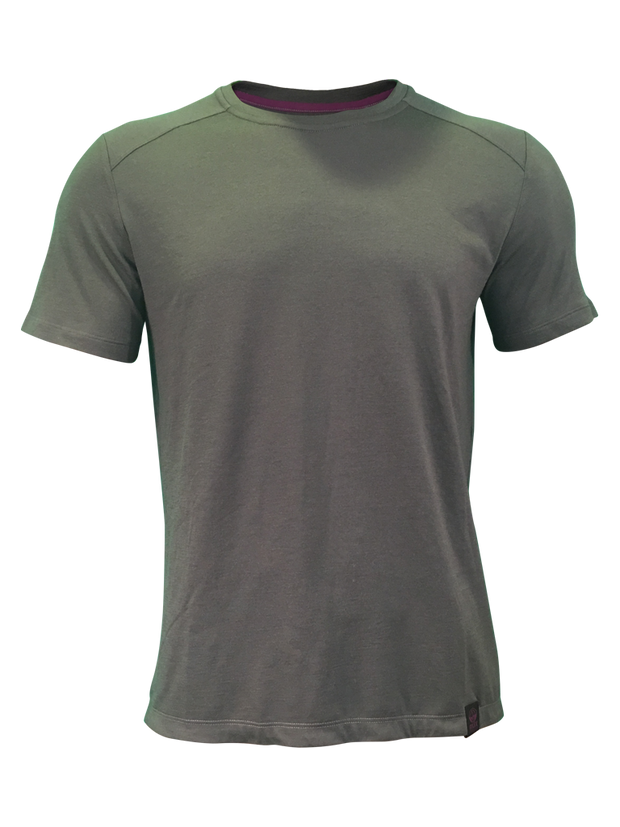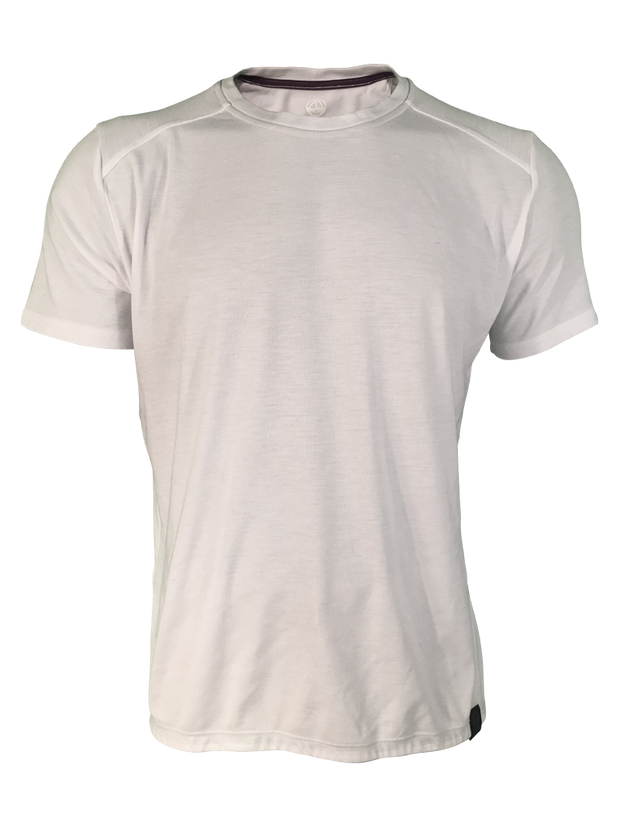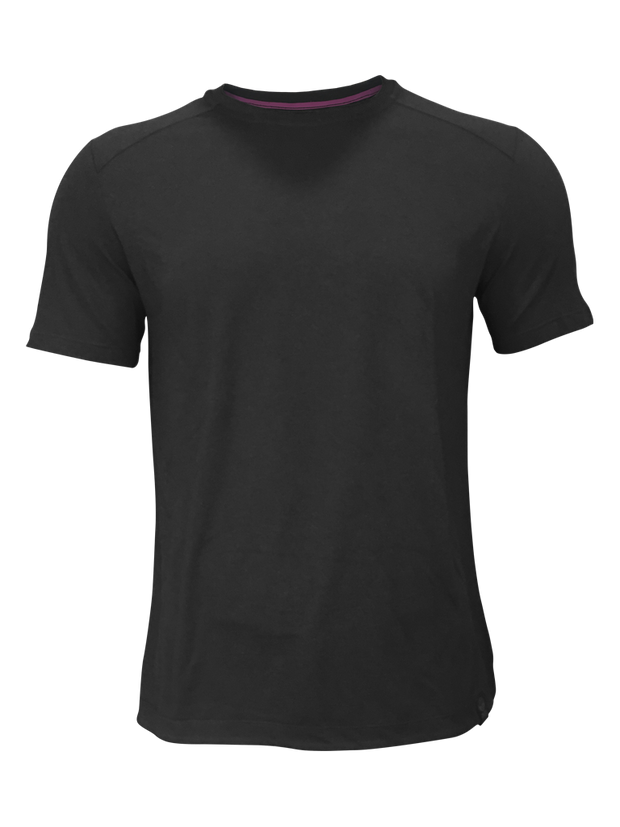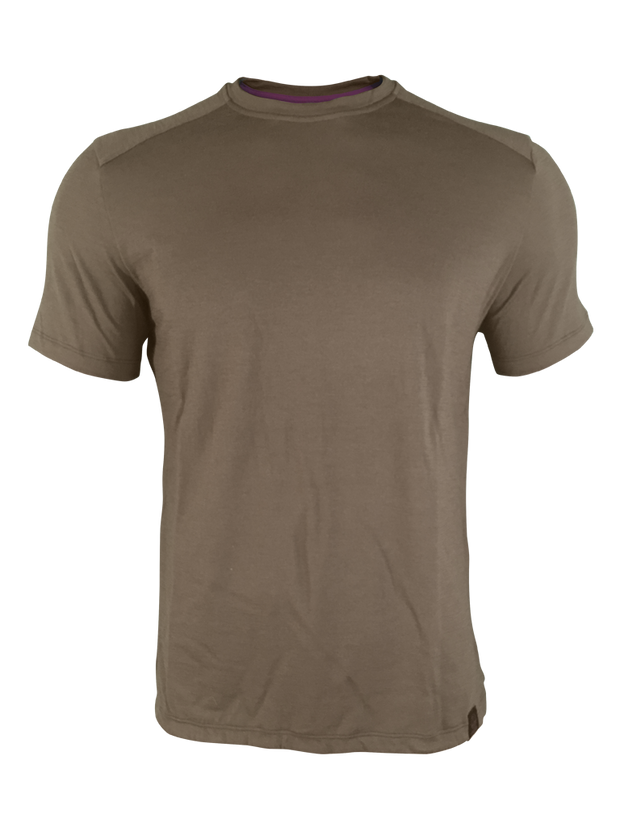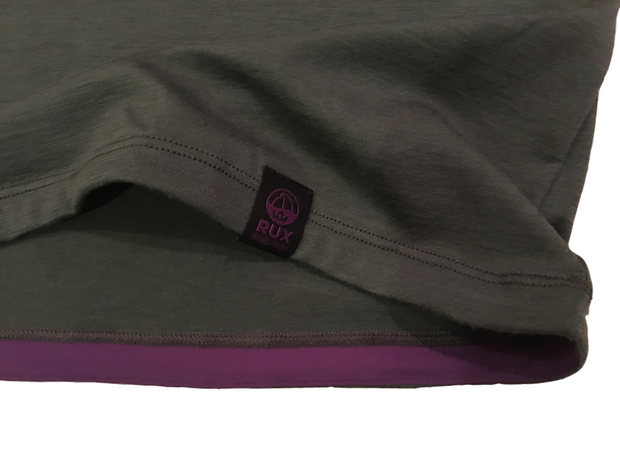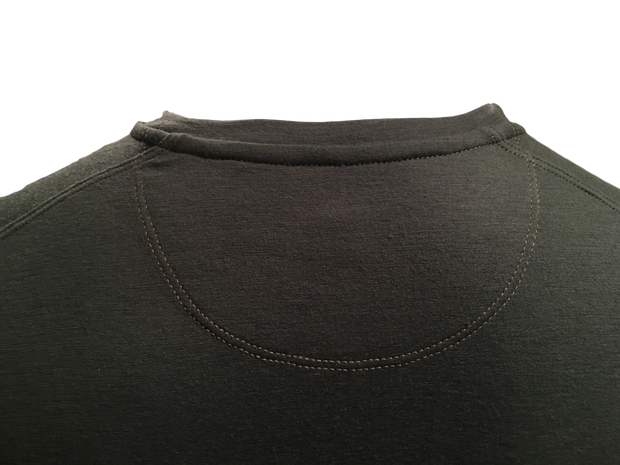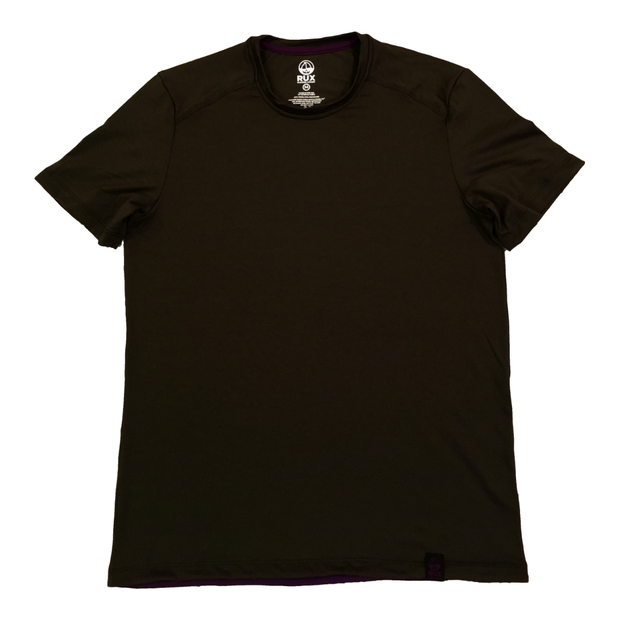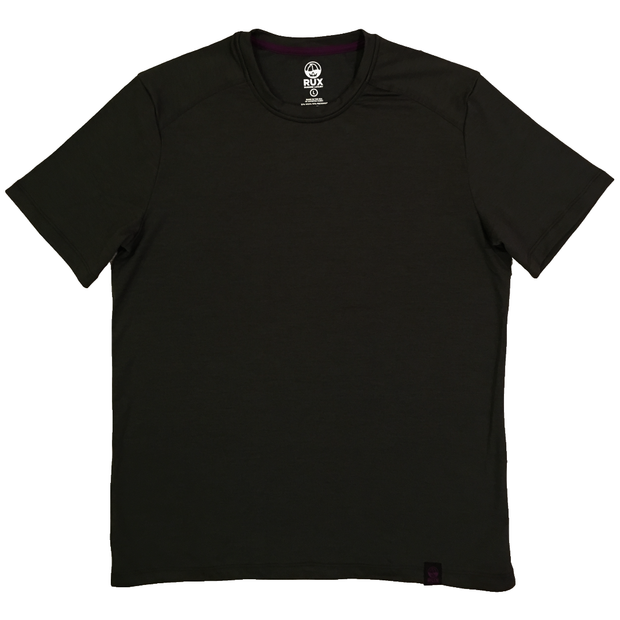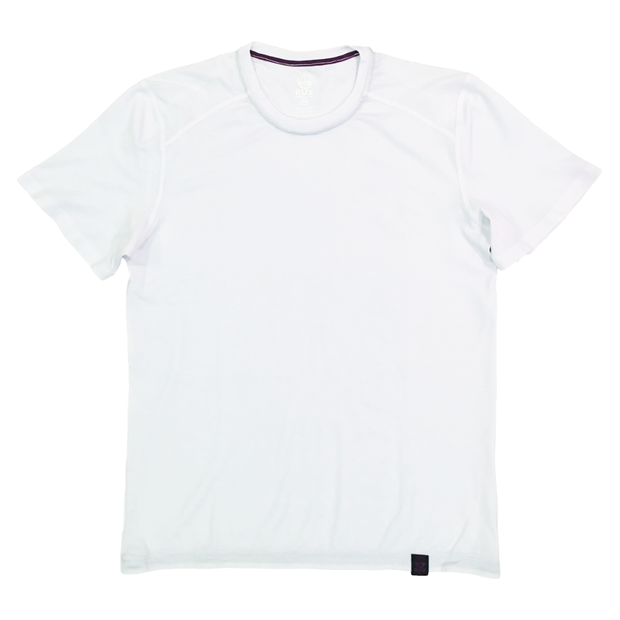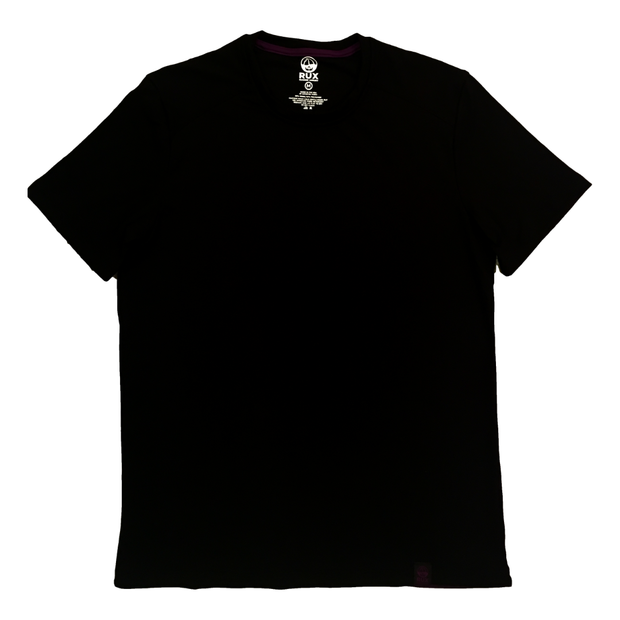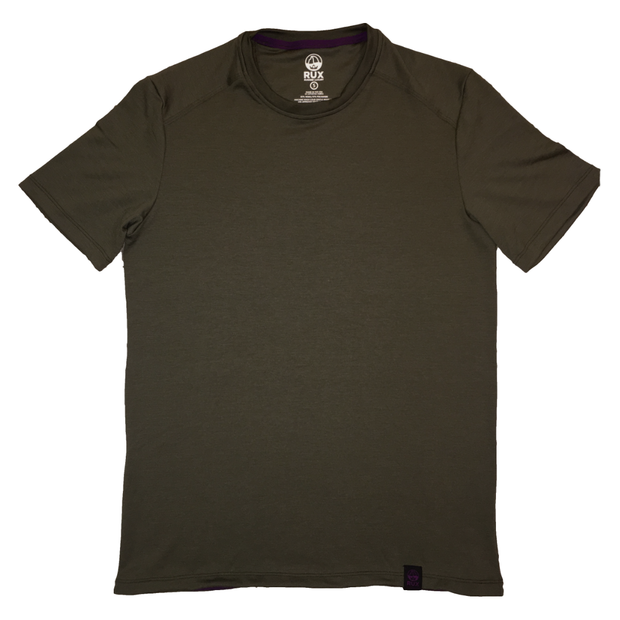 The epitome of classic American comfort and style.  Made from the best merino wool we could find.  Our Merino Tee is crafted and designed to perform as an outer layer or base layer without compromising fit and function for optimal warmth and cooling in a variety of climates.
FIT - Designed to be form fitting, not tight or loose.  Built for an active lifestyle.  Tight garments are uncomfortable and loose-fitting garments do not perform well in an active environment. 
FABRIC -  High performance, lightweight (130 to 145 gsm) 17.5 micron merino wool spun around a poly thread core for added durability and performance characteristics.  Soft and comfortable against the skin. 
DESIGN - Individual shoulder panels sit at the top of the shoulders eliminating shoulder strap digging from packs.  The interior seam of the collar is completely wrapped in a signature dark purple stitch cover for added comfort.  Interior waist hemline is also wrapped for superior resilience and added comfort.  The yoke of the shirt is double layered fabric for added comfort and durability with heat press labeling to eliminate tag irritation.  Double stitching is incorporated throughout the shirt for durability and styling.