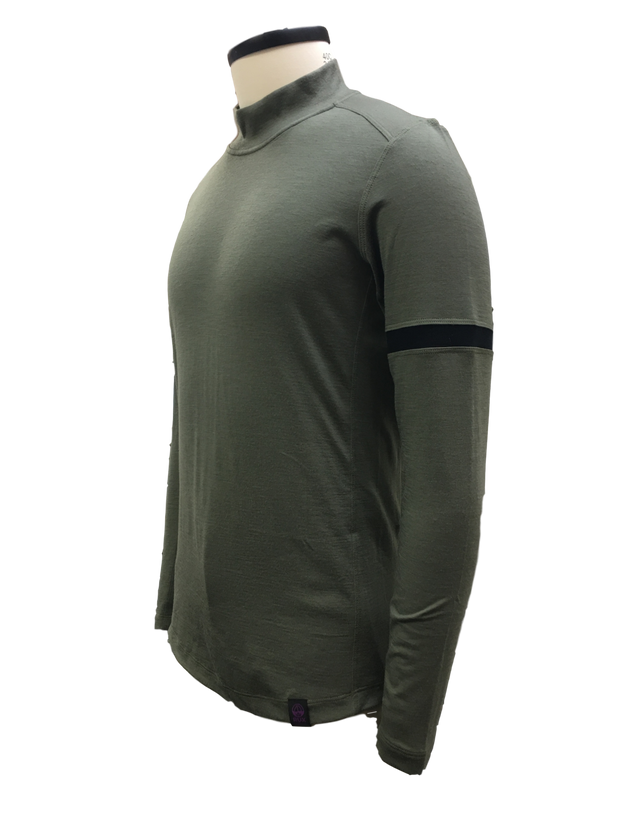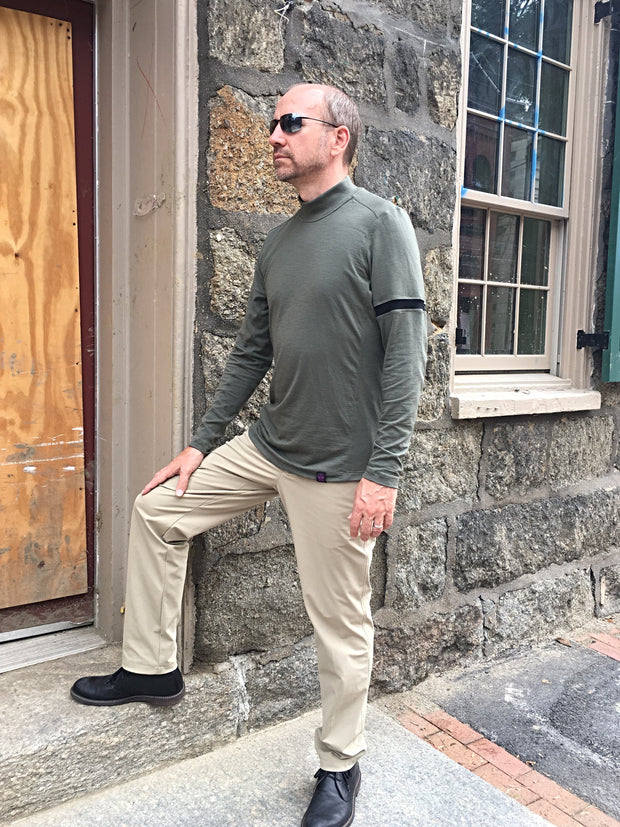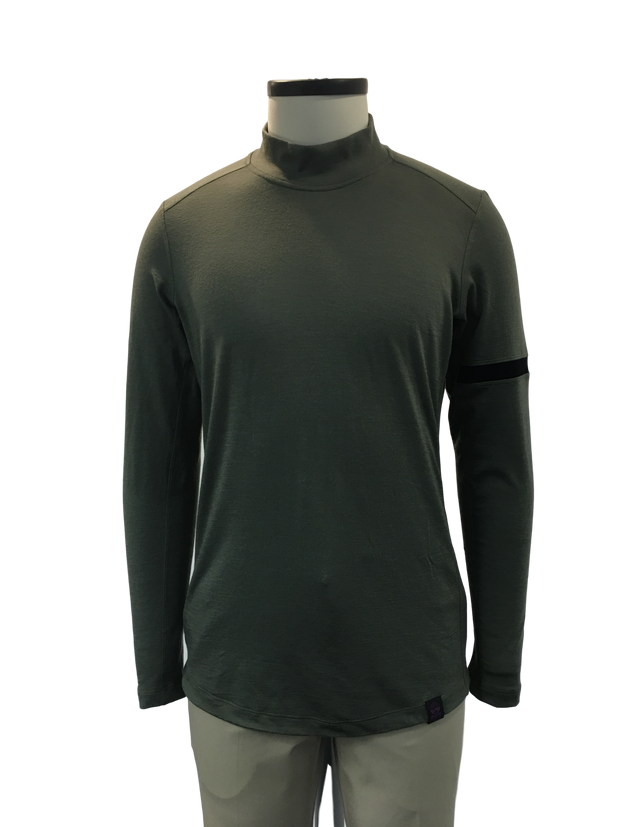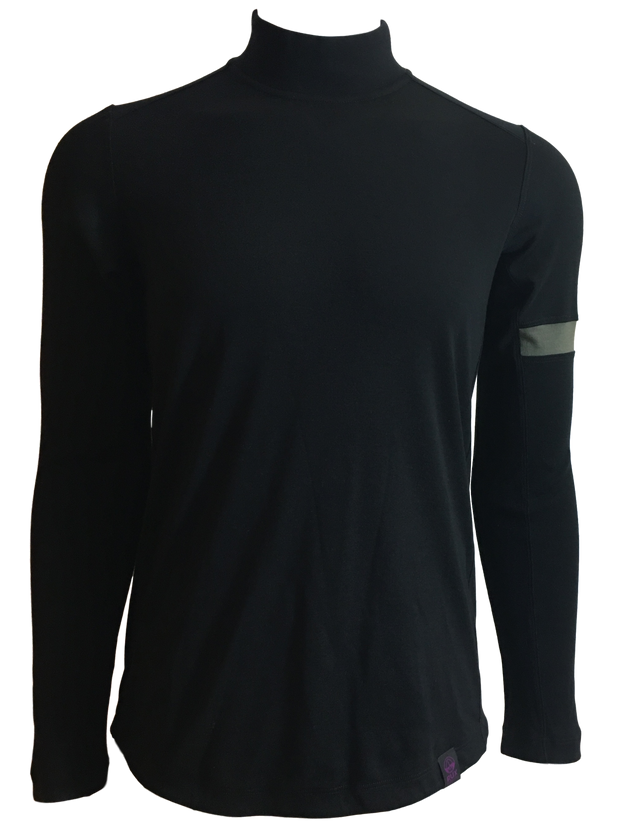 Warmth and comfort in a stylish long sleeve shirt built for exploration.  We choose the finest merino performance blend from arguably the best merino wool textile company on the planet. Our shirt was designed to provide warmth in cooler climates and was specifically made to be worn against the body.  We incorporated a low-rise mock collar to add a stylish look while also increasing warmth and sun protection. 
FIT - Engineered to be formfitting with some limited space for comfort in the chest and torso. The shirt should hang from the shoulders if you are fit and of average size. The forearms were designed to be slightly tight for an active lifestyle, while the upper arms are designed to be formfitting with a little play (unless you are built like a tank!) The shirt is cut a bit long and has a slightly sculpted cut in the front and rear waist area.  The mock collar is form fitting with a 1.5 inch rise.  Overall, the shirt is crafted to fit comfortably without being loose or restrictive and was designed to wear over the top of pants.
FABRIC - A high performance 17.5 micron, 170 gsm weight merino wool fabric was chosen for its moderate to light weight characteristic - the perfect balance and feel for multiple season use.  Soft and comfortable against the skin, with ample stretch and excellent resilience.  
DESIGN  - Individual shoulder panels sit at the top of the shoulders eliminating shoulder strap digging from packs.  Individual side panels run from the waist to the wrist, eliminating any seams under the arm.  The left arm has a double stitched accent stripe.  The interior seam of the mock collar is completely wrapped in a signature dark purple stitch cover for added comfort.  Interior waist hemline is also wrapped for superior resilience and added comfort.  The yoke of the shirt is double layered fabric for added comfort and durability with heat press labeling to eliminate tag irritation.  Double stitching is incorporated throughout the shirt for durability and styling.  Designed to perform with comfort and style!